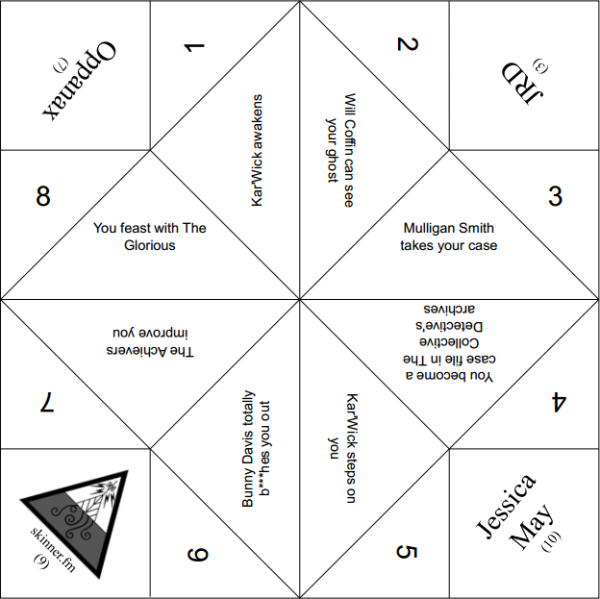 Mobster Mildred has taken the age old concept and IMPROVED IT. (Mostly by adding Skinner Co. & Flash Pulp related outcomes.)
This concept tied with a fantastic illustration by Nutty – which we'll feature later in the week – to win the Propaganda Dept.'s recent fan art contest.
Print and fold! The instructions are at the bottom of each PDF.
Only you can select your fate:
[Flash Pulp Past] [Flash Pulp Present] [Flash Pulp Future]

[The Mob]

* * *