Welcome to Flash Pulp, episode three hundred and ninety-three.
Tonight we present Mulligan Smith in Con-tingency
[audio:http://traffic.libsyn.com/skinner/FlashPulp393.mp3]Download MP3
This week's episodes are brought to you by The Creative Audio Dept.'s Dog Days of Podcasting
Flash Pulp is an experiment in broadcasting fresh pulp stories in the modern age – three to ten minutes of fiction brought to you Monday, Wednesday and Friday evenings.
Tonight our PI, Mulligan Smith, finds himself surrounded by cosplayers, comic hawkers, and conjugal criminals.
Mulligan Smith in Con-tingency
Written by J.R.D. Skinner
Art and Narration by Opopanax
and Audio produced by Jessica May
Twenty feet to Mulligan's left Mitch and Mike, wearing matching blue t-shirts with SECURITY emblazoned across the chest, were hassling Godzilla.
Smith had met the enforcers the day previous, at which point the PI had sworn he was alone at the con, whatever the closed circuit cameras might show. They'd been nice enough, if a little eager to look hard for a couple of tall accountants working to avoid entrance fees. They'd pressed hard about the massive attendee in the Stay Puft Marshmallow costume, but, in truth, after passing a few stern words to Billy regarding the concept of proportional response, the detective had cut the Canadian loose at the door so that he could get some work done.
In retrospect it had been a solid decision, especially in light of what Winnipeg had done to the greasy fellow who'd repeatedly demanded the various costumed heroines roaming the floor, "kneel before Zod."
It was not the first comic convention Mulligan had haunted, but it was certainly the first he'd be receiving a paid fee for.
The stack of Italian giallo flicks he was carrying would definitely be coming out of his take-home profit, however.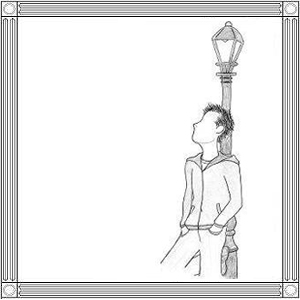 Five feet to his right stood Lex Luthor, Superman's greatest nemesis, with his arm wrapped tightly about the waist of Supergirl. Smith knew the tall blonde woman was the Man of Steel's cousin, but he still doubted Mr. Kent would be pleased to witness the scene – then again, he reflected, neither would Marcia Addison.
Though this Lex was but one of many bald-capped Luthors in the crowd, he had the distinguishing feature of being the only pretend psychotic-billionaire married to Marcia, Smith's client.
As for Supergirl, she stepped away quickly, a shudder shaking her cape.
Turning on the black-suited cosplayer, she asked, "the hell!?"
Addison replied with a lopsided grin and a, "well I am the villain, you know."
With one eye searching the show floor, Mulligan broadly shook his head, leaving Lex under the impression that he was being judged. The fact that the hoodie-wearing investigator was holding his phone aloft, apparently taking pictures, simply reinforced the idea.
Luthor didn't care.
"What?" he asked his apparent spectator, "look at her – tell me you weren't tempted to lift this little skirt…"
His white-gloved hands flicked at her hem and Smith gave up on his head shaking.
Sure the storm was already thundering on the horizon, the PI kept his cell's camera steady and spoke as rapidly as his tongue would allow.
"Someone emailed Mrs. Addison about your convention schedule and your reputation. She was already considering a divorce, but – well, I doubt you'll have much travel money once the judge is through with-" and that was all he had time for.
Though they'd missed the harassment entirely, shortly after Mulligan had spoken the word "schedule" Mitch and Mike had begun to curse, and by the time the judge had come up they'd realized they were too far on the wrong side of the hall to stop the avalanche.
Billy Winnipeg had had plenty of time to pick up momentum as he'd approached from the balcony overlooking the floor, and the show patrons were quick to part before a man whose black sphere of a costume might be mistaken for a moon.
"He was the Death Star! The Death Star! Fuuuuuuu-" was all Smith could make out before wind and the sound of howling rage blocked all noise.
The impact of the tackle was enough to shake the tower of t-shirts on sale behind Luthor, and, though he didn't know it then, the black eye would easily last him till the opening court date.
Mulligan could only shrug, unwilling to argue with his friend's policy on public harassment.
Besides, wasn't that a Blood and Black Lace poster two booths down?
Flash Pulp is presented by https://www.skinner.fm, and is released under the Creative Commons Attribution-Noncommercial 3.0 Unported License.
Intro and outro work provided by Jay Langejans of The New Fiction Writers podcast.
Coffin's theme is Quinn's Song: A New Man, by Kevin MacLeod of http://incompetech.com/
Freesound.org credits:
Text and audio commentaries can be sent to comments@flashpulp.com – but be aware that it may appear in the FlashCast.
– and thanks to you, for reading. If you enjoyed the story, tell your friends.