Welcome to Flash Pulp, episode four hundred and sixty-four.
Tonight we present The Irregular Division: Violations, Part 3 of 3
(Part 1 – Part 2 – Part 3)
[audio:http://traffic.libsyn.com/skinner/FlashPulp464.mp3]Download MP3
This week's episodes are brought to you by Atheist Tiki Hour: Your Guide to a Secular Blast!
Flash Pulp is an experiment in broadcasting fresh pulp stories in the modern age – three to ten minutes of fiction brought to you Monday, Wednesday and Friday evenings.
Tonight the Irregular Division encounters an unexpected presence.
The Irregular Division: Violations, Part 3 of 3
Written by J.R.D. Skinner
Art and Narration by Opopanax
and Audio produced by Jessica May
[Head, excerpts from the WIRED interview article "Like A Hole In the Him", continued]
Mustard was almost to the door when I caught up to him. His body blocked most of the rectangle of light but I could see he'd set up a little nest beyond: He'd laid out a sleeping bag on the gray tiles and placed a tiny TV on top of a squat cardboard box. The rest of the windowless room was covered by shelves full of binders that had that blue and orange look of technical manuals
My shoes were squeaking on the cement of the factory floor as I danced, but Timothy's heavy earmuffs, and the distraction of his young prize, meant he didn't notice until something caught his attention in the darkness to his right.
His head swivelled and he squinted into the machine-filled shadows, then, continuing his spin, he spotted my drifting arm.
I didn't think much of it – the music had me shuffling along at an oblivious bebop. I wasn't thinking of Atlas, somewhere behind me and probably cursing my name for having taken off without warning. I wasn't thinking of the weirdness around being assigned a gig that was so obviously a police matter.
I wasn't even thinking about the boxcutter Mustard retrieved from his pocket as he placed himself between me and the child.
He turned, and I simply didn't care.
He raised the blade, ratcheting it out with a series of flat clicks, and I just stood there nodding my head to the beat.
"Miles-" said another voice, and time stopped – no, that's not right, time couldn't provide me any such favour.
Forget the boxcutter. Fuck the boxcutter. Something I feared worse was coming and there was nothing I could do to stop it. No black magic jukebox could have saved me from the terror of that next word. Imagine me as one of those kids in a teen slasher flick – I've wandered into the spooky old house and the man with the machete has the drop on me as I stumble into the study. Suddenly Godzilla arrives.
My mother named me Milo, but my father was never the type to use a given title if he could find a nickname he preferred.
"- Davis."
[Atlas, excerpts from Operation Pay the Pied Piper debrief, continued]
Though my enhanced optics gave me an advantage over both Smith and Mustard, my lack of familiarity with the structure meant I was forced to approach choke points with a certain amount of care. It was, after all, a military matter, and as such I gave the scenario the full weight of combat zone considerations.
If it wasn't dangerous, I reasoned, they would have simply sent local law enforcement.
Unfortunately this delay may also have been the cause of our objective's failure.
[Head]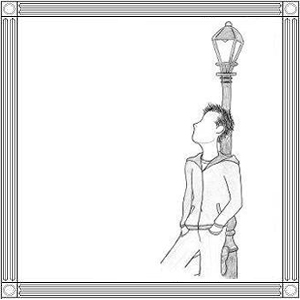 I didn't answer – the music wouldn't let me – but it was enough of a shock to pull my head around in his direction.
My intended murderer didn't hear the words, but he did see my reaction. He turned too – and so did his knife.
Then he said the last words he would ever utter.
"Mulligan?"
"Mr. Slug," answered my father.
That's when Dad tased the hell out of him.
I watched the old man writhe after dropping to the factory floor. The music played on.
When the predator was finally still Dad moved towards me. He was also wearing a pair of industrial ear muffs, yellow and weirdly bright against the grubbiness of the hooded leather jacket he's always worn.
Even under the mind numbing influence of the song's rhythm I dreaded what would happen next. He approached the boombox, knocked aside by Mustard's flailing, and I almost wished, in the tiny part of my mind that was still mine, that he wouldn't be able to stop it – that I'd at least have brainwashing as an excuse to avoid confronting my father directly.
If there was any consolation it was that it at least seemed we'd get through the incident without any bloodshed.
Then, behind me, the door I'd entered by shattered.
[Atlas]
I came upon the scene and discovered our objective in the grip of Mr. Mustard. Though there was a child in the area I judged him at a safe distance to engage in aggressive maneuvering. While initially upset at Smith's ill considered reaction, I quickly realized that he'd likely both kept our target from escaping and prevented harm coming to the civilian.
Who knows what would have happened to the youth had he not been present.
In doing so, however, Head had put himself directly in the path of Mustard's weapon, which was inches from his throat. I had no option but to aggressively react. I quickly subdued the scene, but there was unfortunate collateral damage.
[Head]
Atlas had no problem ignoring the music's charms. Later I realized that was exactly why we'd been sent: Whatever mechanism was causing the hypnotic effect must have depended on good ol' fashioned human ears. She may not have my processing power – all of her limbs and enhancements hook directly into her meat where her original body was sheared away – but even her ear drums do some digital processing ahead of pushing their info into her nervous system.
I should have seen what happened next coming, but I'd been so concerned about returning to my old stomping grounds that I hadn't considered the obvious: The military may have rebuilt her body better, stronger, faster than before, but her mind had been shattered by the death of her daughter just a few months previous.
Oh, they'd gotten her the best brain pokers money could buy, but their focus was entirely on getting her back into the field. Easy enough, given that her mental condition meant the field was all she wanted as well. Not because she'd recovered – no, because she had frustrations she wanted to work out. Memories she wanted to avoid.
Worse, was the gig: I hadn't understood that she'd been boiling beneath her "Yes Sirs" until she was halfway across the room, but an unelected civilian suddenly at the top of the chain of command? Being sent to do a cop's job? With specific orders not to detain a pedophile but to retrieve his aging cassette tape?
She could have broken his arm and called it a day, but, in retrospect, that was never going to happen.
The only upside was that Dad had disappeared when she'd entered. David Copperfield has nothing on that man – he has an ability to fade into the shadows that would leave Batman baffled and slightly jealous.
[Atlas]
I was lucky to reach the pair quickly enough to save my partner.
[Head]
Mr. Slug never had a chance. The noise from her throat – I can't call it a scream so much as a Kaiju roar – was so loud it momentarily blotted out the boombox.
Then the car crash hit Mustard as he tried to get on his wobbling feet.
No – it was more like a rhino with a meat grinder strapped to its face slammed into him. It was so quick, so angry, that an outside observer might have assumed she'd popped a balloon full of ground beef and cherry Kool-Aid.
I think she'd always intended on destroying the tape instead of turning it over to Turtledove, but by the time she'd finished bludgeoning Mustard with the boombox she was literally just shoving shards of plastic into a jumble of goo that used to be a face.
All that was left for me to do was retrieve the kid and wait out by the car.
[Atlas]
Despite my concerns over Smith's reaction, and the failure to return the objective to command, I must report I was pleased with the results.
It was the first time I felt like we'd really worked as a team.
[Head]
We were on the way home – back at the airport, waiting for a civilian flight east and coordinating the lies we intended to tell Wily in our debriefings – when I finally allowed myself to review my recording of Dad's appearance. Maybe I was trying to convince myself that he hadn't been there at all. That's when I noticed the footage had been deleted. Someone had been rummaging around in my hardware – in what I considered my gray matter, frankly, since I didn't see much of a difference even back then.
Someone had hacked my brain.
It was the first time I realized just how seriously fucked I was.
Flash Pulp is presented by https://www.skinner.fm, and is released under the Creative Commons Attribution-Noncommercial 3.0 Unported License.
Intro and outro work provided by Jay Langejans of The New Fiction Writers podcast.
Freesound.org credits:
Text and audio commentaries can be sent to comments@flashpulp.com – but be aware that it may appear in the FlashCast.
– and thanks to you, for reading. If you enjoyed the story, tell your friends.