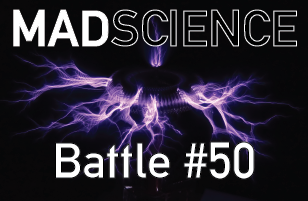 In case you aren't already yet aware, I am currently locked in a battle of fictional science with the talented Mr. Joseph Devon of The Writer's Arena.
If you've a moment or two, we'd definitely appreciate it if you'd read his entry, There's Always Time, my entry, Scientific Inquiry, and then vote.
The victor will be announced on August 31st.