Welcome to Flash Pulp, episode four hundred and twenty-eight.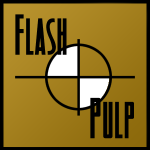 Tonight we present Extremes
[audio:http://traffic.libsyn.com/skinner/FlashPulp428.mp3]Download MP3
This week's episodes are brought to you by The Human Echoes Podcast!
Flash Pulp is an experiment in broadcasting fresh pulp stories in the modern age – three to ten minutes of fiction brought to you Monday, Wednesday and Friday evenings.
Tonight, we hear a tale of gun play and international terrorism as it plays out across the acreage of a small Midwestern farm.
Extremes
Written by J.R.D. Skinner
Art and Narration by Opopanax
and Audio produced by Jessica May
Marina Hedges sat at her simple wood table, her fingernails unpainted and her hair pulled into a tight bun.
In the fields beyond the farmhouse, Felix and Oscar were barking.
Though she suspected it was nothing more than a fox – though the kettle was on the cusp of whistling and her tea in near need of tending – she stood.
From his place upon the kitchen wall, Howard, in his Marine uniform, seemed to watch her as she shuffled towards the bedroom they would again share once he'd returned from deployment.
The kettle whined. The dogs howled.
* * *
Now crouched just inside the fence, the trio began their planned slow approach, but they had not expected the persistence of the barnyard mutts, nor the difficulty of dealing with such beasts within the confines of dense wheat.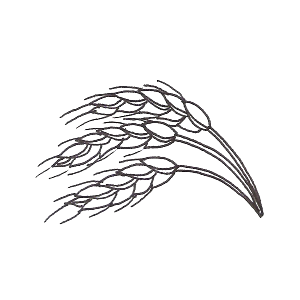 A pair of shark-like ripples moved through the tall grass, their zig-zag approach growing ever closer while never revealing enough riled fur to attempt a shot.
Their plan had seemed a reasonable thing when discussed across steaming cups of tea in their shared apartment. The command had been simple: Using social networks, find the husbands and wives of those in uniform, then make those fighting on distant shores understand the death of family in the personal way that each of the trio understood it.
They had laughed and joked as they'd flipped through the photos, constructing ridiculous histories for each potential victim. It'd been easy: They'd been nothing but faces on a screen.
In the end, the canines nearly overran them. It was their leader – dressed from head to toe in black and armed with the only automatic weapon between them – who opened fire and brought the hounds low.
The spurt of thunderclaps from his weapon, however, was the end of their attempt at surprise.
* * *
Marina had trained the dogs herself.
Psychological concerns had kept her from service, but there was no doubt that her own mother's death in combat had fueled some of her interest in Howard's accomplishments, and her several youthful attempts at sneaking past the recruiters.
She'd already had the AR-15 in her hands before the shooting had begun, and, by Oscar's final whimpered complaint, she was positioned in the shadows of her front porch, her body and weapon nearly invisible behind the long bench on which she spent her evenings reading.
Across the driveway three men broke from the shelter of the field, and she could see their eyes were anxiously large, which made them seem somehow tiny against the sea of wheat.
She did not fire, but she did think of Oscar and Felix.
The intruders stepped forward, un-noticing of their observer as they exchanged forceful whispers and blur-fingered hand signs.
She did not fire, but her mind did land briefly on her mother.
Throwing down his pistol, the leftmost approached the tallest of the bunch, the one dressed all in black, and seemed to argue turning back.
Sure now that a few missed rounds wouldn't give them opportunity to withdraw into the depths of the grain, Marina settled into a slow exhale and fired – and fired, and fired.
In the end the invaders didn't get off a shot. The only sound they made, at least that she could hear, was the call of the man who'd suggested retreat. He'd shouted "Aariz" twice before bleeding out, but she'd had no way to know it as the name of his uncle, who was long dead from a misplaced drone rocket that had detonated in his apartment's kitchen.
For the next five years not a sign-up would pass through a recruiter without having heard or told the tale of Marina Hedges' defense, but it would take only a week for the news to filter back to the trio's hometown, where, upon hearing the story, each man's son swore revenge.
Flash Pulp is presented by https://www.skinner.fm, and is released under the Creative Commons Attribution-Noncommercial 3.0 Unported License.
Intro and outro work provided by Jay Langejans of The New Fiction Writers podcast.
Freesound.org credits:
Text and audio commentaries can be sent to comments@flashpulp.com – but be aware that it may appear in the FlashCast.
– and thanks to you, for reading. If you enjoyed the story, tell your friends.