Welcome to Flash Pulp, episode three hundred and seventy-two.
Tonight we present Mulligan Smith in Taken, Part 1 of 3
[audio:http://traffic.libsyn.com/skinner/FlashPulp372.mp3]Download MP3
(Part 1 – Part 2 – Part 3)
(RSS / iTunes)
This week's episodes are brought to you by The Way of the Buffalo
Flash Pulp is an experiment in broadcasting fresh pulp stories in the modern age – three to ten minutes of fiction brought to you Monday, Wednesday and Friday evenings.
Tonight, Mulligan Smith, PI, finds himself contemplating a possible kidnapping while standing on the warm pavement of a Walmart parking lot.
Mulligan Smith in Taken, Part 1 of 3
Written by J.R.D. Skinner
Art and Narration by Opopanax
and Audio produced by Jessica May
Mulligan stood to the left of the scrum of reporters, his cabbie-capped father beside him and a sad imitation of coffee in his hand.
A gull wheeled overhead, riding the gentle breeze to hover above the cluster of dress-uniformed policemen on the far side of the wooden platform, and Smith wondered for the third time if this Snipe hunt was ever going to get underway.
With a look of mourning, he tossed the barely cooled cup onto an already congested trashcan.
His father already had a response scrawled out across a thin white sheet of notepad paper, "it may have been complimentary, but it's hard to be complimentary," but the PI replied only with a groaning chuckle and a shake of his head.
The knot of deep blue began to breakup, reforming to face the crowd and revealing a petite woman of perhaps twenty-nine. Posey Cotton's blond curls wavered gently at the edge of her knitted beanie, and her tears ran clear to the black cloth of her dress and leggings.
Stepping onto the makeshift stage that had, until recently, been a gardening display, Commissioner Ender approached the bristling collection of extended arms.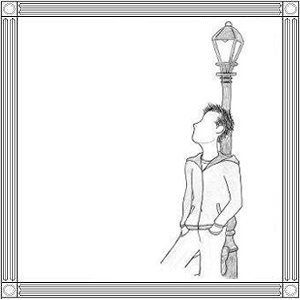 "Mrs. Cotton would like to make a plea directly to the public," Ender told the mics, "but I ask that you hold your questions. Clearly it's been a rough two hours."
An intern from the Capital City Star shot a garbled inquiry from the back of the crowd, but the Commissioner's stare, and the grumbling of his fellow journalists, brought him to silence.
Taking the hush as acceptance of his terms, Ender stepped away and allowed the grieving mother to come to the forefront.
Dabbing at her eyes, Posey took a deep breath and began.
"I don't know why, two hours ago, you stole my angel from my Escalade. I turned for a second, and you snatched her. You must see how special she is, though – please, please don't hurt her. You can still make this right. I promise I won't be mad if you just let her go.
"Kinney, if you're watching this, know that Mama loves you. Everything's going to be okay."
Having delivered her clearly rehearsed piece, Cotton unleashed a broken squeal then began to weep.
The sobbing struck Mulligan as honest enough, but there was something about the delivery that had left a whispering in the PI's ear.
Still, he wasn't convinced it was related to his case. He was looking for a toddler, sure, but it hadn't been snatched as far as he knew – at least, not according to anyone but the Grandmother who'd hired him. He felt a little bad about working a case that seemed like little more than an expensive way to get some baby photos, but the bills weren't going to pay themselves.
Mulligan's train of thought was interrupted by the landing of another sheet of paper in his palm.
It read, "She looks dressed for the camera."
Raising a brow at the chunky gold pendant on the end of her long chain, her coiffed hair, and her somber but well put together silhouette, the junior Smith had to give his elder's ex-cop eye its due. It was all the push his imagination needed to understand what the whisper in his ear was trying to say.
"Yeah," he replied, "she doesn't look like a Walmart shopper, she's looks like the kind of Whole Foods yuppy who thinks Walmart is where infants get grabbed.
"I see some blush, some concealer – but no mascara, huh? She's not just dressed for the camera, she's dressed to cry."
No longer willing to finish the conversation, the Smiths turned from the Commissioner, now fielding questions, and returned to the PI's rust-spotted Tercel.
The detective wasn't convinced the two incidents were related, but he was uncomfortably sure this newest missing child wouldn't be found alive.
Flash Pulp is presented by https://www.skinner.fm, and is released under the Creative Commons Attribution-Noncommercial 3.0 Unported License.
Intro and outro work provided by Jay Langejans of The New Fiction Writers podcast.
Freesound.org credits:
Text and audio commentaries can be sent to comments@flashpulp.com – but be aware that it may appear in the FlashCast.
– and thanks to you, for reading. If you enjoyed the story, tell your friends.