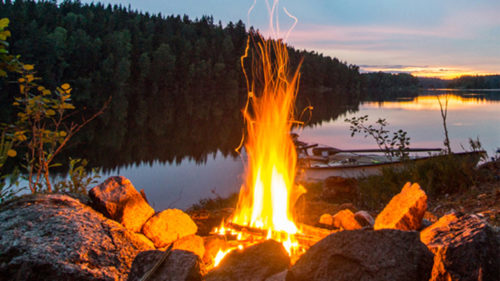 The remaining innocents eye the shadows uncomfortably, but, come the morning, it is Billy, hunched low at a fire of his own making at the center of the group, who you realize will no longer be rising. A military-style knife has found its way between his third and fourth rib.
It is Day 5 – the final day.
The FEF have won.
Corporal Elwood Dulka, Corporal Ernest Valcheese (known to the group as Tim the Bus Driver,) and Corporal Anya Atladóttir step forward, similar knives in hand. Eddie and Rick succumb quickly, then their corpses, like the rest, are loaded onto the bus.
Another team will be buy to collect the scraps. The trio of Corporals have done enough.
The black helicopter again descends, this time touching down. A door slides open, inviting the murderers aboard, and then they are aloft and headed away from Superior- and the carnage they have caused.
"Huh," remarks the pilot over the intercom, "I guess Hinge wasn't on the bus after all."