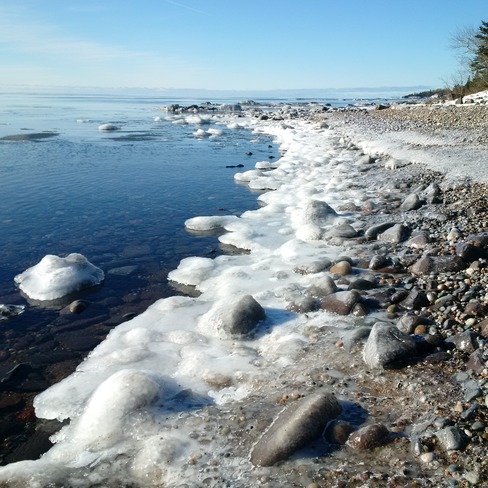 It's a long night. Everyone struggles to remain awake, but there is very little in the temporary baggage you were carrying that might help keep you alert.
You fall asleep briefly, but whatever rest you might have gotten out of it is stolen by nightmares of black shapes rising up from Superior's depths.
Finally, however, dawn comes, and it seems as if everyone may have just survived.
Milling, the group rises from its dozing and begins to stretch. The sun is coming up over the water, and the rain has stopped – it looks like it's going to be a scorcher.
At the back of the bus, where several of you had sheltered from the damp, you realize Martin is still asleep, a book on Aramaic laid across his face.
When you nudge him, however, you find the tome falls to the floor, but he is pinned in place.
Someone has used a fine wire, now wrapped about the headrest, to first strangle the professor, and then to hold him upright so his death would go unnoticed.
He must have struggled for his last breath even as you were snoring nearby.
You have until 5PM to vote.