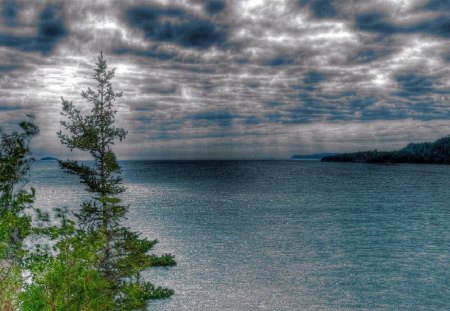 The majority of the group having spent the night doing their best to bed down alongside fallen timbers or on large stones, your sleep is suddenly interrupted when a rain cloud blows in from the lake.
Groggy, you all stampede onto the bus, waking Timothy.
However, after a few moments you realize that not everyone has made it back on board the Greyhound. Someone is missing.
A headcount is taken, then another.
"Where's Natasha?" someone finally asks.
"Perhaps she's off picking flowers?" someone else jokes, but a sense of dread hangs in the air.
Through the window you spot her: She sits on a rock, facing the lake, her head slumped. If it wasn't for her absolute stillness in the downpour you might think she was mediating – but it's not just rainwater that's running down the stone upon which she sits. Even in this meager light you can see the boulder is awash in blood.
Natasha has been eliminated.
You have until 5PM to vote.