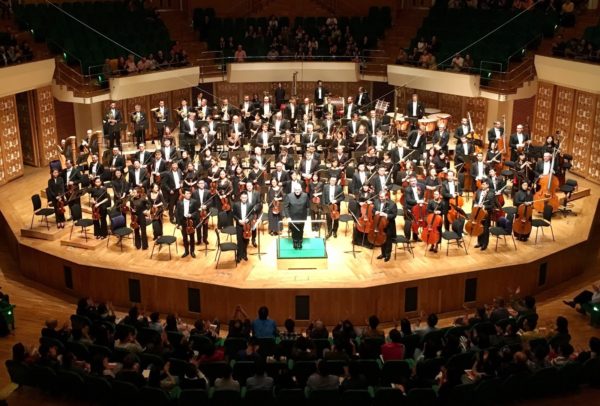 Note: Last week Opope chose an easy mystery.
The Solution:
The victim was a married violinist in the orchestra, who had gotten the oboist's daughter pregnant. Crazed with hatred, the oboist made a small dart from a fishing lure and dipped the tip into poison. At the end of the concerto, when the kettle drums pounded and the woodwinds were silent, he inserted the dart into the end of his oboe, unscrewed the read and, pretending to "blow out" his instrument, instead blew the tiny poisoned dart into the violinist's neck.
Because the oboist was at the end of the woodwind row, next to the violins, no one noticed anything out of the ordinary. And because of the loud drums, no one heard the violinist scream in pain. His death wasn't discovered until he failed to stand during the applause. In the confusion that followed the oboist sneaked to the airport and hopped a plan, which crashed upon landing in Lima, Peru. No one figured out that it was an ill woodwind that blew now good.
The Case:
A man dies during Gershwin's Concerto in F# at Symphony Hall
The Mystery:
Who killed him, how, and why?
(The winning solution MUST contain all of these elements, please don't assume information from a previous question.)
Hint #1: The dead man was a violinist in the orchestra
Hint #2: The Gershwin Concerto both begins and ends with loud kettle drums
Note:
You're free to ask anything, (please keep it to one question a post for simplicity's sake,) but Jurd can only answer your questions with:
Yes
No
Yes and No
Irrelevant
I don't know
Rephrase your question
Define what you mean by…
Disclaimer: Monday Mysteries are culled from the 1993 Milton Bradley game, Crack the Case – but don't go peeking.
Skinner Co. makes no claim to the intellectual property presented here, we're just a number of friends playing a board game in a digital living room.