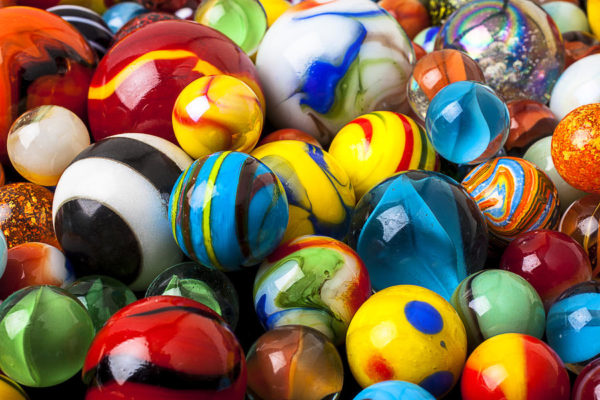 Note: Last week Colorado Joe chose a medium mystery.
Solution:
Tip Moore had been famous for his circus high-wire act until Marvin Lee joined the troupe. Marvin's balancing bicycle feats on a higher wire had made him a headliner, and Tip a has-been. But Tip had a plan to recapture the spotlight.
After dark, Tip sneaked under the big top and removed the special non-rolling lead ballast that weighted the ends of Marvin's balance bar. He then replaced the ballast with four pounds of marbles, and returned the bar to the rafters where it was stored.
During Marvin's next performance, Tip tossed the bar to him as always, after Marvin mounted the bike on the wire. Marvin tilted in vain to stabilize his balance, while the marbles rolled wildly in his bar. Finally, Marvin plummeted to the concrete floor below, losing not only his marbles, but his life as well. Matching marbles found in Tip's trailer tipped off the police, who promptly put Tip behind bars.
The Case:
Marvin is found dead near a bicycle surrounded by marbles
The Mystery:
Who killed Marvin, and how?
(The winning solution MUST contain all of these elements, please don't assume information from a previous question.)
Hint #1: Too late, Marvin realized the gravity of the situation
Hint #2: Marvin had a rival who was a little off-balance
Note:
You're free to ask anything, (please keep it to one question a post for simplicity's sake,) but Jurd can only answer your questions with:
Yes
No
Yes and No
Irrelevant
I don't know
Rephrase your question
Define what you mean by…
Disclaimer: Monday Mysteries are culled from the 1993 Milton Bradley game, Crack the Case – but don't go peeking.
Skinner Co. makes no claim to the intellectual property presented here, we're just a number of friends playing a board game in a digital living room.